Our permanent home is now
(formerly Kelmscott)
Markhouse Road
Walthamstow E17 8RN
Getting There: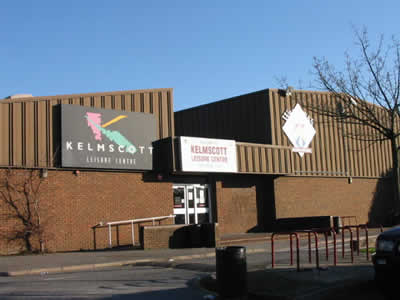 Click on any of the links below to see a map - note adjustable scaling!
Walthamstow Leisure Centre (formerly Kelmscott) is 15 minutes' walk from Walthamstow Central tube, about 10m from St James St station (Liverpool St - Chingford line).
The 58 & 158 bus routes pass the Centre at the Queens Road stop on Markhouse Road . More details from Transport for London (type in the bus number, or Queens Road E17).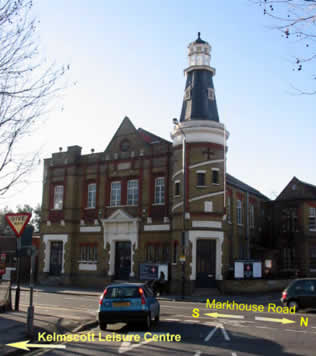 The distinctive Lighthouse Methodist Church and adjacent Garage are right opposite the Leisure Centre, which is set back from the road.
There is normally just enough parking! Note that from April 2016 parking charges will apply at the Centre - books of vouchers are available via the Centre reception.
We have six courts in the Main Hall. Ask at reception, but it's essentially up the main corridor to the end and turn left...